SANE 2015 - Speech and Audio in the Northeast
October 22, 2015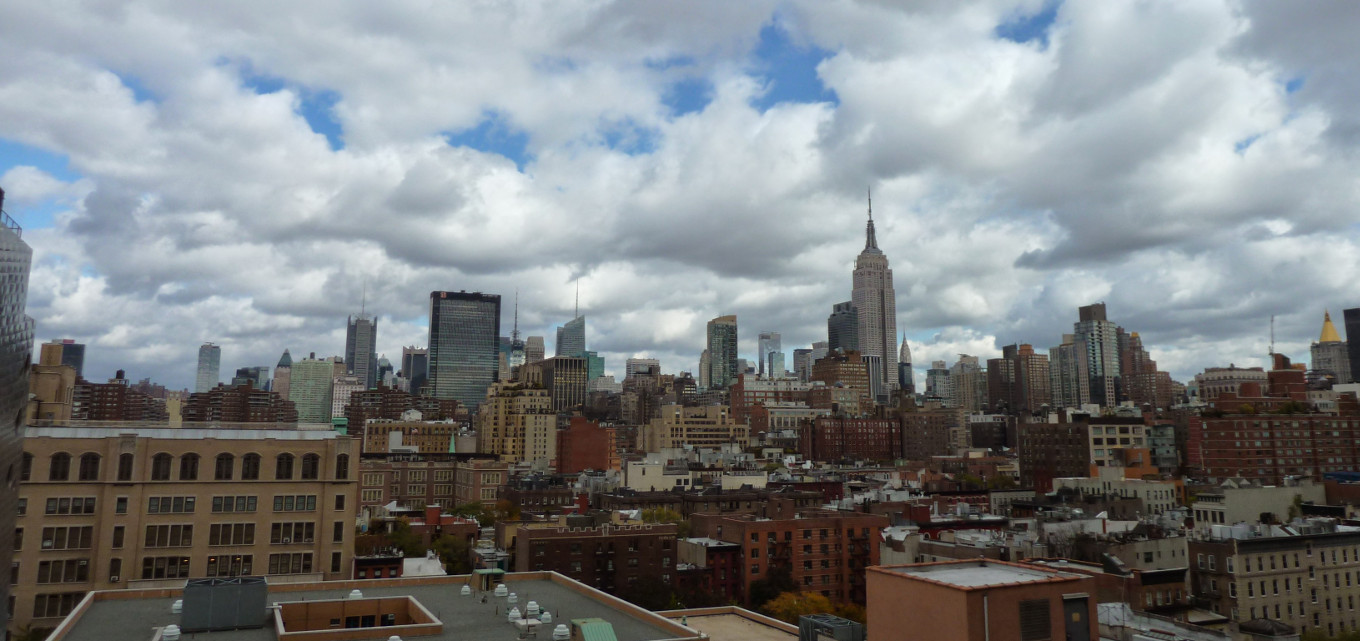 The workshop is now over. Videos and Slides for the talks are available through the links in the schedule below. There is also a YouTube Playlist for all recorded talks.
SANE 2015, a one-day event gathering researchers and students in speech and audio from the Northeast of the American continent, was held on Thursday October 22, 2015 at Google, in New York City, NY. It broke the attendance record for a SANE event, with 128 participants.
It was a follow-up to SANE 2012, held at Mitsubishi Electric Research Labs (MERL), SANE 2013, held at Columbia University, and SANE 2014, held at MIT, which each gathered 70 to 90 researchers and students.
As in 2013, this year's SANE took place in conjunction with the WASPAA workshop, held October 18-21 in upstate New York. Many WASPAA attendees (47!) also attended SANE.
SANE 2015 featured invited talks by leading researchers from the Northeast, as well as from the international community. It also featured a lively poster session during lunch time, open to both students and researchers, with 20 posters.
Click on the talk title to jump to the abstract and bio, and on Poster Session for the list of posters.
Registration
We have reached capacity, but you can ask to be put on the waiting list by sending an email to

with your name and affiliation. SANE is a free event.

Directions
The workshop will be hosted at Google, in New York City, NY. Google NY is located at 111 8th Ave, and the closest subway stop is the A, C, and E lines' 14 St station. The entrance is the one to the RIGHT of the apparel shop and the Google logo on this Street View shot.
Organizing Committee
Sponsors
Talks
Training neural network acoustic models on (multichannel) waveforms
Instead of starting with mel spectral or similar features, several recent speech recognition results have demonstrated the possibility of training neural network acoustic models directly on the time-domain waveform. Through supervised training, such networks are able to learn a suitable auditory filterbank-like feature representation simultaneously with a discriminative classifier, thereby eliminating the need for hand crafted feature extraction.
In this talk I discuss recent results training such systems at Google. We have found that integrating long short-term memory layers into the network architecture leads to a 3% relative reduction in word error rate (WER) on noisy data compared to an analogous system trained on mel features. Furthermore, similar waveform acoustic models trained on multichannel waveforms can learn to do spatial filtering and be robust to varying direction of arrival of the target speech signal. Training such a network on inputs captured using multiple microphone array configurations results in a system that is robust to a range of microphone spacings, leading to a relative decrease of 11% WER compared to a single channel system on data with mismatched spacing.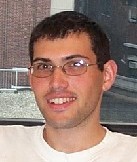 Ron Weiss is a software engineer at Google where he has worked on content-based audio analysis, recommender systems for music, and noise robust speech recognition. Ron completed his Ph.D. in electrical engineering from Columbia University in 2009 where he worked in the Laboratory for the Recognition of Speech and Audio. From 2009 to 2010 he was a postdoctoral researcher in the Music and Audio Research Laboratory at New York University.
Sound event detection in realistic environments using multilabel deep neural networks
Tampere University of Technology
Auditory scenes in our everyday environments such as office, car, street, grocery store, and home consist of a large variety of sound events such as phone ringing, car passing by, footsteps, etc. Computational analysis of sound events has plenty of applications e.g. in context-aware devices, acoustic monitoring, analysis of audio databases, and assistive technologies. This talk describes methods for automatic detection and classification of sound events, which means estimating the start and end times of each event, and assigning them a class label. We focus on realistic everyday environments, where multiple sound sources are often present simultaneously, and therefore polyphonic detection methods need to be used. We present a multilabel deep neural network based system that can be used to directly recognize temporally overlapping sounds. Event detection results on highly realistic acoustic material will be presented, and audio and video demonstrations will be given. We will also introduce the upcoming IEEE AASP Challenge on Detection and Classification of Acoustic Scenes and Events.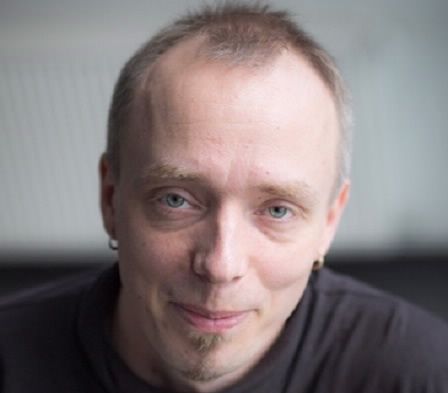 Tuomas Virtanen is an Academy Research Fellow and Associate Professor (tenure track) at Department of Signal Processing, Tampere University of Technology (TUT), Finland, where he is leading the Audio Research Group. He received the M.Sc. and Doctor of Science degrees in information technology from TUT in 2001 and 2006, respectively. He has also been working as a research associate at Cambridge University Engineering Department, UK. He is known for his pioneering work on single-channel sound source separation using non-negative matrix factorization based techniques, and their application to noise-robust speech recognition, music content analysis and audio event detection. In addition to the above topics, his research interests include content analysis of audio signals in general and machine learning. He has authored more than 100 scientific publications on the above topics, which have been cited more than 3000 times. He has received the IEEE Signal Processing Society 2012 best paper award for his article "Monaural Sound Source Separation by Nonnegative Matrix Factorization with Temporal Continuity and Sparseness Criteria" as well as three other best paper awards. He is an IEEE Senior Member and recipient of the ERC 2014 Starting Grant.
Deep clustering: discriminative embeddings for single-channel separation of multiple sources
We address the problem of acoustic source separation in a deep learning framework we call "deep clustering". Previous deep network approaches to source separation have shown promising performance in scenarios where each source belongs to a distinct class of signal, such as a mixture of one speaker and a specific type of noise. However, such "class-based" approaches may not be suitable for "cocktail party" scenarios in which a) the individual sources do not represent distinct classes, and/or b) there are unknown numbers of sources. To approach such cases, we use a deep network to translate the input mixture into a set of contrastive embedding vectors, one for each time-frequency bin of the spectrogram. These embeddings implicitly define a segmentation of the spectrogram that can have any number of sources, and can be trained on arbitrary mixtures, using only segmentation labels. This yields a system closer in spirit to spectral clustering, while avoiding its practical limitations with regard to both learning and computational complexity. The complexity of spectral approaches is avoided by directly training the embeddings to implicitly form a low-rank approximation to an ideal pairwise affinity matrix. Seen another way, this deep clustering objective is equivalent to a k-means objective function, where the embeddings are the data points. The difference from k-means is that the cluster assignments are given by the segmentation, and the embeddings are trained to form compact clusters for each segment. At test time, the segmentation inferred from the input mixtures can be "decoded" in a clustering step, using the same deep clustering objective, this time optimized with respect to the unknown assignments. Preliminary experiments were conducted on single-channel mixtures of speech from multiple speakers. Results show that a speaker-independent model trained on mixtures of two speakers can improve signal quality for mixtures of held-out speakers by an average of 6dB. More dramatically, the same model does surprisingly well with three-speaker mixtures despite training only on two-speaker mixtures. Although results are preliminary, we feel the framework has the potential to apply to much more general separation problems, and that applications to different domains, such as microphone array processing or image segmentation, may also be fruitful.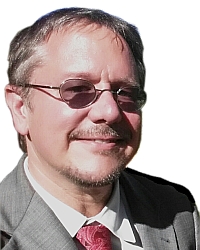 Prior to joining MERL in 2010, John spent 5 years at IBM's T.J. Watson Research Center in New York, where he led a team in Noise Robust Speech Recognition. He also spent a year as a visiting researcher in the speech group at Microsoft Research, after obtaining his Ph D from UCSD. He is currently working on machine learning for signal separation, speech recognition, language processing, and adaptive user interfaces.
Deep learning for solving inverse problems
Traditionally, approaches to solve inverse problems in image and signal processing construct models with appropriate priors to regularize the signal estimation. Motivated by the advance of deep learning techniques in classification and recognition tasks, in recent years there has been a shift from this traditional setting towards approaching inverse problems as data-driven non-linear regressions. Given a set of pairs of observed and target signals, these approaches aim at learning a parametric mapping given by a generic neural network architecture with enough capacity to perform the regression. In the first part of the talk I will review this transition in the context of single channel source separation and enhancement. A natural connection between model-based approaches (based on non-negative matrix factorization) and regression-based approaches using deep neural networks will be presented. Some reasons that might explain why this method is particularly successful in this setting will be exposed and, based on this observations, an approach using multi-scale convolutional networks will be discussed. Despite their great success, these techniques face some limitations when the inverse problem at hand becomes more ill-conditioned. For instance, these limitations emerge when the goal is not just to the enhance the observed signal, but to produce a high fidelity version of it, which oftentimes involves multi-modality and uncertainty. The second part of the talk provides an analysis of these limitations and presents a possible alternative to mitigate them by establishing connections with recent work in computer vision.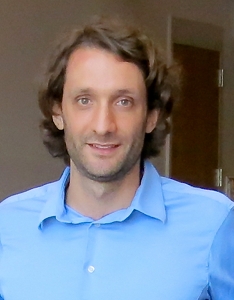 Pablo Sprechmann is currently a postdoctoral researcher in Yann LeCun's group at CILVR lab, Courant Institute for Mathematical Sciences, New York University. He received an MSc degree from the Universidad de la República, Uruguay, in 2009, and a PhD degree in 2012 from the Department of Electrical and Computer Engineering, University of Minnesota. He worked as postdoctoral researcher at the ECE Department, Duke University during 2013. His main research interests include the areas of signal processing, machine learning, and their application to computer vision, as well as audio processing and music information retrieval.
Spoken Language Understanding for Amazon Echo
Dr. Rohit Prasad
Amazon Echo is an eyes- and hands-free device designed around voice. Echo connects to Alexa, a cloud-based voice service, to provide information, answer questions, play music, read the news, check sports scores or the weather, home automation, and more. This talk will focus on overview of how Echo works, key challenges in areas spanning digital signal processing, wake word detection, far-field speech recognition, natural language understanding, and algorithmic solutions we have explored for overcoming these challenges.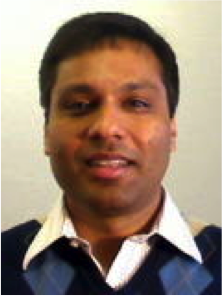 Rohit Prasad is a Director of Machine Learning in Amazon. He leads a team of scientists, software engineers, and data specialists in advancing speech recognition, natural language understanding, and computer vision technologies to enhance customer interactions with Amazon's products and services such as Echo, Fire TV, Dash. Prior to joining Amazon, Rohit was the Deputy Manager and a Sr. Director for Speech, Language, and Multimedia Business Unit at Raytheon BBN Technologies. In that role, he was directing several US Government sponsored R&D efforts and driving technology transition and business development in areas of speech-to-speech translation, psychological health analytics, text classification, document image translation (OCR and handwriting recognition), and STEM learning. Rohit is a named author on over 100 scientific articles and holds several patents.
The 2015 Jelinek Workshop on Speech and Language Technology
This past summer, over 50 notable researchers and students spent six weeks at the University of Washington participating in the 20th annual Jelinek Workshop on Speech and Language Technology. They worked in teams to intensively and collaboratively explore four different topics: Far-Field Speech Enhancement and Recognition in Mismatched Settings, Continuous Wide-Band Machine Translation, Probabilistic Transcription of Languages with No Native-Language Transcribers, and Structured Computational Network Architectures for Robust ASR. Previous instances of this workshop have led to such developments in the field as the open source Kaldi and Moses frameworks for automatic speech recognition and machine translation, respectively, the i-vector for speaker identification, and the introduction of weighted finite state transducers and dynamic Bayesian networks into speech recognition. This talk will describe the four projects undertaken in the 2015 workshop and their initial results, with particular focus on the work on far-field speech recognition. Within that project, I will describe a speech enhancement system based on multichannel spatial clustering that reduced word error rates in subsequent automatic speech recognition by 16% (relative) on the CHiME3 task.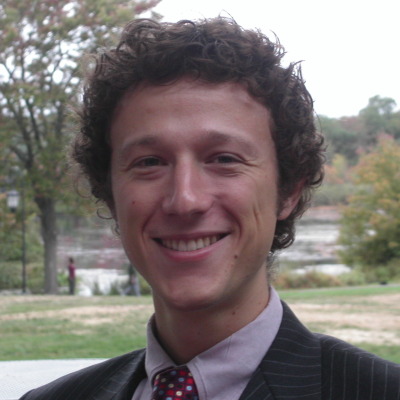 Michael I Mandel is an Assistant Professor of Computer and Information Science at Brooklyn College (CUNY) working at the intersection of machine learning, signal processing, and psychoacoustics. He earned his BSc in Computer Science from the Massachusetts Institute of Technology in 2004 and his MS and PhD with distinction in Electrical Engineering from Columbia University in 2006 and 2010 as a Fu Foundation School of Engineering and Applied Sciences Presidential Scholar. From 2009 to 2010 he was an FQRNT Postdoctoral Research Fellow in the Machine Learning laboratory at the Université de Montréal. From 2010 to 2012 he was an Algorithm Developer at Audience Inc, a company that has shipped over 350 million noise suppression chips for cell phones. From 2012 to 2015 he was a Research Scientist in Computer Science and Engineering at the Ohio State University, where his work was funded by the National Science Foundation and Google.
NMF? Neural Nets? It's all the same...
In this talk I'll present some new ways to combine concepts from NMF and deep learning-based approaches to source separation. In the process I'll show the development of a model that operates directly on waveform data in order to perform source separation, and how such an architecture naturally leads to extensions that can potentially result in more powerful approaches.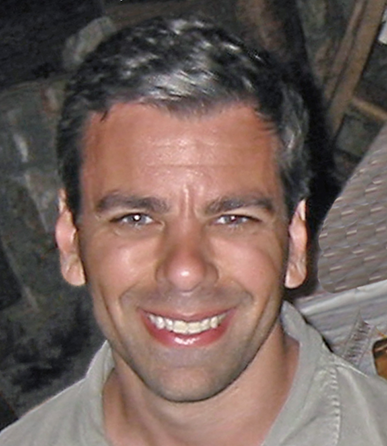 Paris is an assistant professor at the Computer Science and the Electrical and Computer Engineering departments of the University of Illinois at Urbana-Champaign, as well as a senior research scientist at Adobe Research. He completed his masters, PhD, and postdoctoral studies at MIT, performing research on computational audition. In 2006 he was selected by MIT's Technology Review as one of the year's top young technology innovators for his work on machine listening, and in 2015 he was elevated to an IEEE Fellow for contributions in audio source separation and audio processing.
Poster Session